TECHNICAL TRIP TO MANUFACTURING PLANTS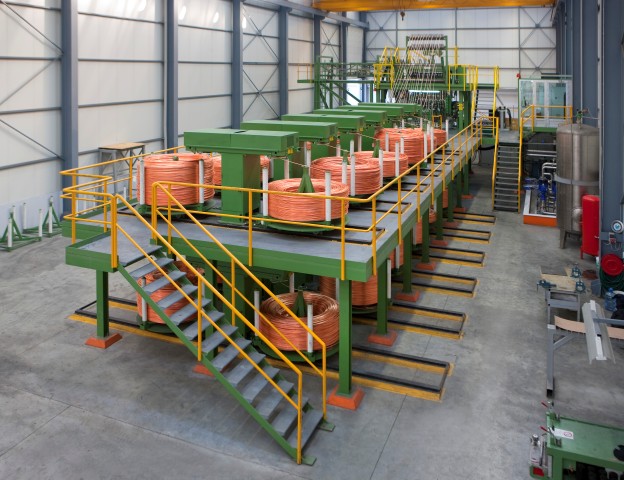 Members of the Architects and Engineers Group, students of the Istanbul University and Marmara University Electric Electronic Engineering and Machine Department visited VATAN KABLO manufacturing facilities. The Chairman of Board of Directors Hikmet AKIN, the Marketing Manager Ali TUMKAYA and other directors welcome the guests and gave a briefing as to the company history, development and the manufactured products.
Hikmet Akin gave a speech and underlined that founded in 1975, the company adopted a resolution of growth in particular since the year of 2000, and it constantly made investments for manufacturing and R&D. Akin mentioned that "the company performs manufacturing in its manufacturing facilities consisting of 40 thousand meter square indoor and 125 thousand meter square outdoor area. Our copper manufacturing plant which is unique in Turkey and rare in the world was opened in 2009, and our company became an integrated facility. Manufacturing is made fully automatic in our copper plant, where only 3 persons work in shifts. Our company is exporting to 70 countries in 4 continents, and has become a company which is in demand throughout the world. We are taking strong steps in our journey, and after Europe, Asia and Africa, we are exporting to the American continent as well".
Following the speech, an introductory movie of the company was shown. Then the Architects and Engineers Group members and students took a trip in the manufacturing facilities wearing special suits, and were given information about the manufacturing. After dining together, the guests had a memorial photo altogether and departed from the facility.