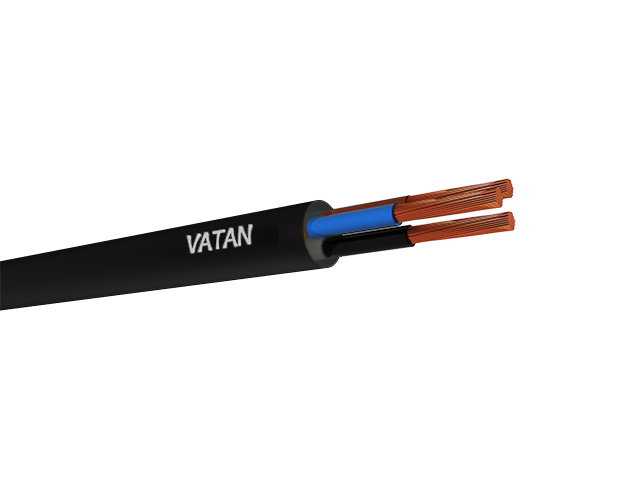 These cables have been designed with adequate capacity to endure air oil/grease oil mechanical and thermal stress and to provide high flexibility.
The applications include transportation equipment, mobile power sources, working sites, stage and visual-audio equipment, ports and damps.
It may also be used in drainage and water treatment, cold and heavy industrial environments.
Structure;
Thin Wire Copper Conductor

EPR ( Ethylene Propylene Rubber) isolation-EI4

PCP ( Polychloroprene Rubber) outer sheath-EM2
| | |
| --- | --- |
| Standart | TS 9765 HD 22.4 S4 |
| Nominal Voltage(Uo/U) | 450/750 V |
| Conductor Type | Thin Wire Copper Conductor ( IEC 60228 , class 5) |
| Isolation Type | EPR ( Ethylene Propylene Rubber) isolation (type EI4) |
| Sheath Type | IEC 60332-1 |
| UV, oil, osone resistance | yes |
| Sheath Type | PCP ( Polychloroprene Kauçuk) Outher Clad ( type EM2) |
| Allowed Operational Temperature | 60˚C |
| Short Circuit Temperature | 200˚C |
| Testing Voltage | 2,5 kV |