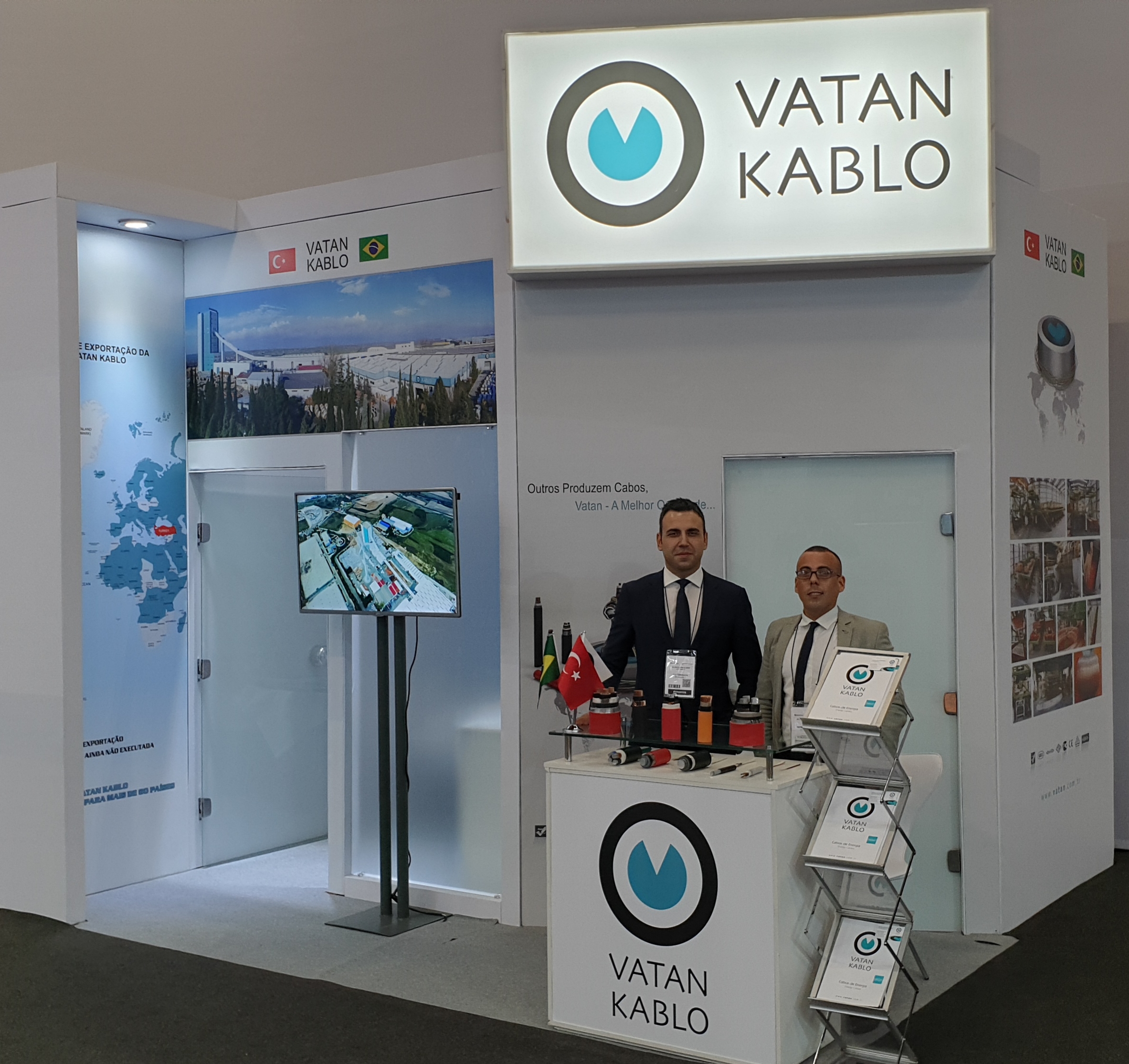 Vatan Kablo has participated in FIEE Smart Energy 2019 International Electric and Energy Fair which is shown as one of the most important organizations of electricity and energy sectors in South America market which is held every two years in Sao Paulo, Brazil, and introduced its products to visitors from all over the world.
Visitors were informed about the company at the fair held between 23-26 July 2019 and also there was an opportunity to introduce Low Voltage Cable Production Facilities, Medium Voltage Cable Production Facility, High Voltage Cable Production Facility, Copper Production Facility, Aluminum Production Facility and Plastic Granule Production Facilities.
Vatan Kablo which drawn attention of the visitors, has become a global brand that can compete globally in all product groups with its high quality standards, R & D activities, integrated production facility with advanced technology and service as a brand preferred by many international companies and sustainable quality understanding.
With the Integrated Production Facility, which has reached its capacity to generate its own energy through its RES investment, the company has taken its place among "Environmentally Friendly Companies with the use of renewable energy, as the importance of global warming, climate change and energy efficiency has increased.